Instagram launched it's New App – 'Instagram Threads'.
On October 3rd, 2019, Facebook launched a stand-alone Messaging App for Instagram users. This App is called – "Threads from Instagram".
This is a camera-first messaging App, with a user interface similar to Snapchat. 
'Threads' for Instagram is similar to what 'Messenger' is for Facebook. But all of your Instagram connections and followers will not be visible in Threads. 
Instead, only the people you have added as your 'close friends' on Instagram will appear here. So you have full control over it.  
But this is not it – there is much more to it. Especially, if you are a Business Owner with an online presence.
What Is 'Threads for Instagram'?
Simply put – "Threads" is an App, which you will use to communicate and share Photos & Videos with your Instagram friends.
Once you are logged-in, the camera screen will open up as similar to Snapchat. (If you loved the dog-filter in Snapchat, you will be disappointed here)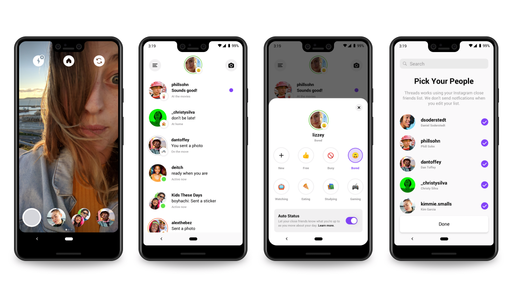 All of your Instagram followers will not be a part of Thread. Only people you have marked as 'close friends' will appear here.
Last year 'close friends' feature was introduced by Instagram (Fun Fact: IGTV or Instagram TV was also introduced last year in June, 2018 by Instagram). If you have not marked anyone as your close friends, you can easily create from Threads as well.
 "Auto-Status" is another added feature in it. Robby Stein, Director of Product of Instagram stated – "when you don't have the time to send a photo or have a conversation, this is an easier way to keep up with your friends throughout the day".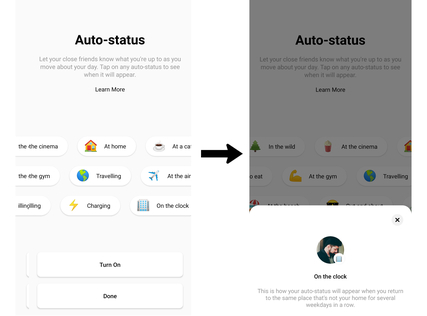 How to Download "Threads from Instagram"?
Since it is still a new App, some people are having trouble finding it. To download the App, search "Threads from Instagram" in 'Play Store' or 'App Store'.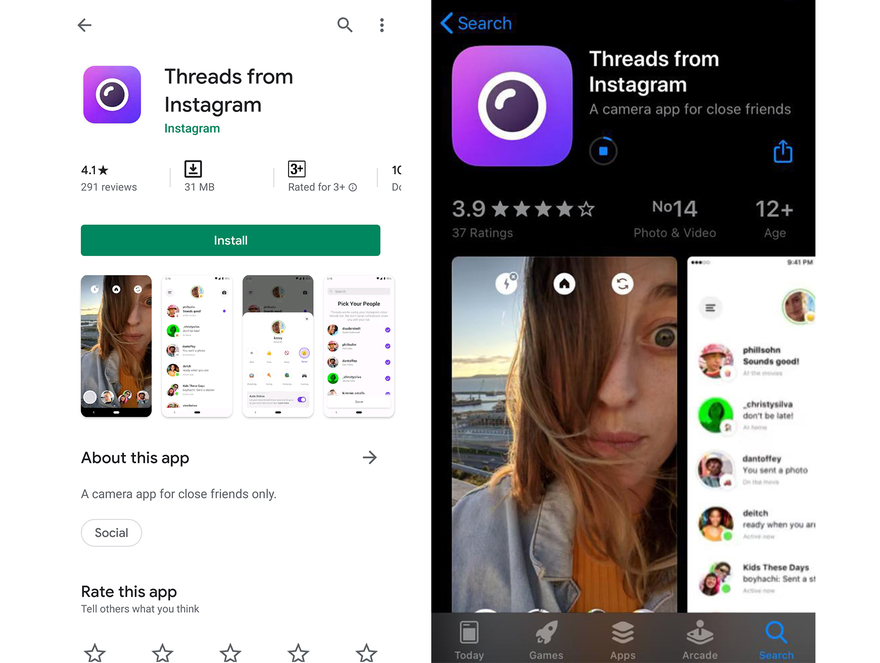 Why should you care about Threads?
As a Business Owner, why should you care about this new Personal Messaging App? 
Just to put it into perspective, know this – "Decen Muebles Infantiles – children's furniture business located in Mexico generated 80% of its Sales from Facebook Messenger Bot."
 Let's read that again – the Messenger App for Facebook helped a Business to generate 80% of it's Sale, throughout the year. That's how important a single Social Media platform can be. 
If you don't know what a Messenger Bot is – it is like a robot, which will talk to your customers. It will answer your customer's queries and questions about your product/service. It will help them make a purchase from you.
In case a human attention is required for the customer's query, it will notify you. It's like a Salesperson for your Business – except, it works 24×7.


There are many businesses out there in the world with similar sales numbers and same story. Instagram Message Bots can be a new thing. 'Threads' can be the new face of many Businesses. 
Another opportunity for you as a Business Owner is – Reaching your audience through Advertising within Thread. 
Currently, you can run Ads within Facebook Messenger, but not within Instagram DM (Instagram Direct Message). 
This is not official yet. Also, it is difficult to predict when you can start seeing Ads on Threads. But the possibilities of us seeing Ads within this App are very High.
This could be a perfect Ad Placement for many Businesses to reach their target audience in the best way possible. If reaching out to your audience through Personalized Messages makes sense for your Business, you should definitely keep an eye out for this.

So is it just a Messaging App or something more? – This App is great to stay in touch with your loved and closed ones. 
There lie so many possibilities in its future. It does not seem to threaten Snapchat's presence at the moment. However, it can in the future. 
But the things that are bound to happen are – you are going see Advertisements within this App. This means as a Business Owner, this is a new place you should keep an eye on, to target your customers. 
'Message Bots' are going to be a part of Instagram Marketing. Facebook Messenger Bots are generating thousands of dollars for many Businesses. The same things are going to happen with Instagram as well. 
It is not going to happen soon enough though. This is just the first version of this App. With new updates, added features and more advanced options – it will be interesting to see the future of "Threads".